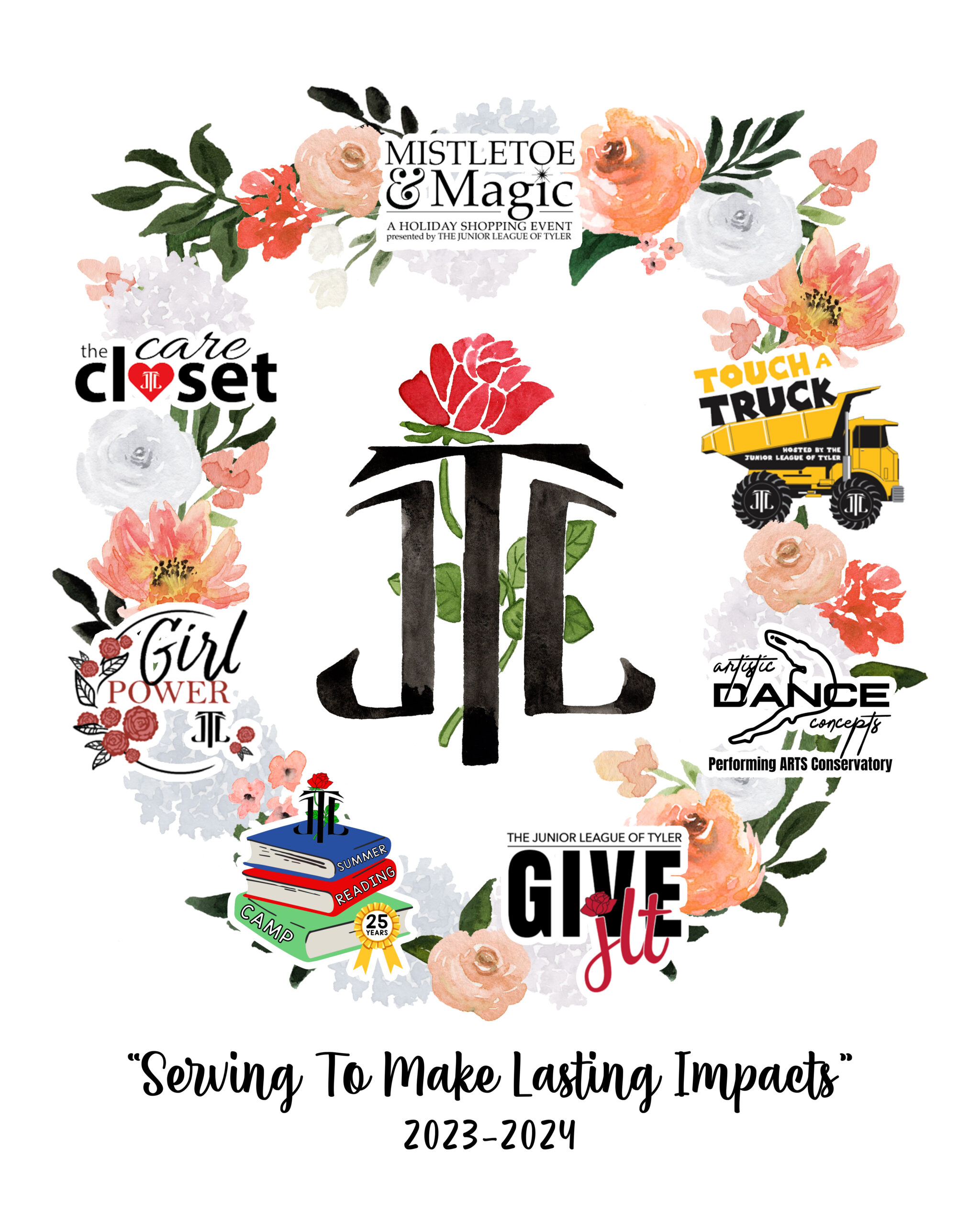 I am incredibly humbled and honored to serve as the 2023-2024 President of the Junior League of Tyler, Inc.  The Junior League holds a very special place in my heart.  I began my journey as a new member in 2010.  I have had the privilege of serving in various roles including League Lines, Spring Sweep, Sustainer Relations, and just about every committee on Mistletoe & Magic while finally chairing the event in 2019.  Recently, I have enjoyed serving on the Board as Vice President of Fund Development and as President-Elect.  As you can see, I LOVE the league!
As I have spent the last 6 plus months planning and really reflecting on the upcoming Junior League year and one word resoundingly stuck out to me: SERVICE.  Service is defined as the action of helping or doing work for someone.  Our mission statement says that we are a group of women coming together to promote voluntarism, develop the potential of women and improve our communities.  These are all acts of SERVICE.  I am also reminded that the Lord calls us to service in 1 Peter 4:10, "Each of you should use whatever gift you have received to serve others, as faithful stewards of God's grace in its various forms."  It is my belief that the Junior League of Tyler is an excellent resource for us to use our God-given talents and serve others.  
As members of the Junior League, we will serve 6th grade girls through Girl Power, we will help develop a love for reading through Summer Reading Camp, we will serve and touch the lives of middle school girls through our Care Closet donations and we will raise money through our largest fundraising initiatives including Mistletoe & Magic, Touch A Truck, the ADC dance show, JLT Give so that we may invest over $250,000 to make lasting impacts right here in our community.  This fills my heart with so much joy and excitement!  
My theme for the 2023-2024 Junior League of Tyler year is "SERVING TO MAKE LASTING IMPACTS".  My desire is that each member will find their passion and "why" they feel called to serve.  
Thankfully Serving,
Nicole Robbins
President | 2023 – 2024