Welcome to the Junior League of Tyler.  On behalf of more than 700 JLT members, I invite you to explore this website to learn more about our work to develop leaders and support the needs in our community.
The Junior League of Tyler, Inc. is an organization of women committed to promoting voluntarism and improving the community through the effective action and leadership of trained volunteers.  Our organization has grown to more than 700 members who are dedicated to serving and strengthening Smith County and the Tyler community. Through its many self-initiated projects and volunteer hours in various organizations, it provides financial and hands-on support to men, women and children of all ages and walks of life.  Due to the generosity of partnering agencies, the Junior League has contributed over $7.8 million dollars to our community.  The impact of our donors' dollars does not stop there; we "triple" the dollar with a trained volunteer who donates their time, saving agencies money.  This year alone, over $300,000 and 15,000 volunteer hours will be distributed among projects in our community. Read more about our community projects here.
The theme for the 2017-2018 Junior League of Tyler is "Love, Learn, Lead".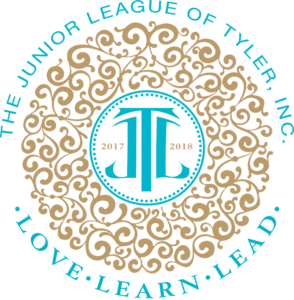 Our goal this year is to love our community by providing volunteers and funding other local non-profits. We also strive to develop our members to be good volunteers in the community by providing educational opportunities. Finally, we encourage our members to become leaders in the community by implementing their Junior League training and serving on numerous boards as well as leading a variety of businesses, civic and nonprofit organizations. Essentially, we strive as an organization to Love, Learn, Lead.
Thank you for your interest in the Junior League. It is an honor to serve as President of this organization alongside so many outstanding women and volunteers. Whether you are serving at an agency in need, considering membership or a financial contribution, I invite you to join us as we continue to develop leaders and create positive change in the Tyler community.
Sincerely,
Jill Campbell
President 2017-2018