Please stay tuned for upcoming announcements on 2021 fundraising initiatives.
As our largest fundraiser, Mistletoe & Magic raises crucial funds that help financial support local non-profit agencies and community programs. Attending our event, participating in our online auction and purchasing any of the items listed below help us to raise those funds!
As we adapt our fundraising efforts in 2020, join us in bidding in our ALL online auction, where you will find the best jewelry, gifts, trips, parties and more. The online auction will go live Wednesday, December 2nd at 5pm and you'll be able to bid on items until Saturday, December 5th at noon. For more information on how to bid click here.
Preview some of our amazing auction items below.
Purchase your tickets to win a $10,000 Shopping Spree or pick your dream trip! For more information on our Chance Drawing tickets click here.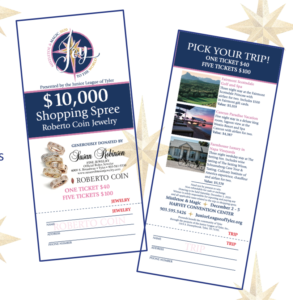 2020 Mistletoe & Magic T-shirts
Purchase your 2020 Mistletoe & Magic t-shirts now! $20 each. Please contact Haley Hall, at haleywhall@utexas.edu, to arrange purchase and pick up!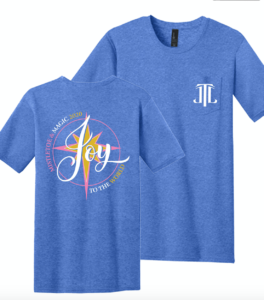 JLT Coffee Mugs
JLT Coffee Mugs available for purchase! $20 each.