Want to be a part of the Junior League of Tyler's largest fundraiser, Mistletoe & Magic?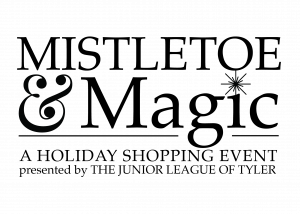 Click here to view our 2023 Sponsorship Packet that includes a list of all of our sponsorship opportunities.
We'd love to have you be a part of our 45th year of Mistletoe & Magic!
For more information or questions, please contact us at mistletoefunddevelopment@juniorleagueoftyler.org.