Thank you to our 2019 Mistletoe & Magic Sponsors and Donors!
Presented by:
Bob L. Herd Foundation
A Special Thanks to:
The Robert M. Rogers Foundation
and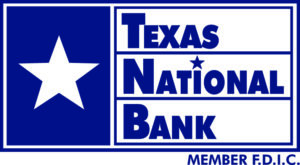 2019 Mistletoe & Magic Sponsors and Donors
Presenting
Bob L. Herd Foundation
Diamond
The Robert M. Rogers Foundation
Gold
Brighton
R&K Distributors, Inc.
Texas National Bank
Silver
Brookshire Grocery Company
Citizens 1st Bank
Cole & Co.- Debbie & Craig Dickerson
Flowers-Davis Attorneys at Law
Gollob Morgan Peddy
Peggy & Jon Snyder
Sanderson Farms, Inc.
Southside Bank
UBank & Cozad Insurance Group
Vera Bank
Bronze
Ables-Land, Inc.
Altra Federal Credit Union
Austin Bank
GG Distributing LLC
James Saar, M.D. & Laura O'Halloran, M.D.
Jane & Mike Coker
Marsha & Preston Harrison
Mary Lauren & Bruce Faulkner
Meela & Juan Mejia- TJC
Michael & Erin Allare, Classic Toyota & Mercedes-Benz of Tyler
Myriad Oil & Gas Inc.
Paul N. Latta, D.D.S., P.C.
Princess Three Operating
Ragsdale & Martin Optical
Shannon & Chris Glenney
Snelling
South Tyler Dermatology
Texas Bank and Trust
The DentalWorks Family- Athens, Boozer, Tyler
Threlkeld and Company Insurance
Velocity Mazda
VIP
Borgil Enterprises
Henry & Peters PC
Hutto Orthodontics
Inez Denson, JLT President 1994-1995
Michelle Denson Boykin, JLT President 2019-2020
Tana Kay
Patron
Debra & Tom Bochow
Fitzpatrick Architects
Hembree Chiropractic, P.A.
Karen & Ray Robinson
Melvina & Herb Buie
Penny Stephens
Prothro, Wilhelmi & Company, Certified Public Accoutants
Sherry & Ken Dunn
Smocked Threads by Cecil and Lou
SoundLogic Hearing Aid Center
Tyler Pipe Co.
Contributor
Ann & Roy Lilly
Anonymous
Becky & Mike Martin
Chelli & Don Warren
Coy Dodd Air Conditioning, Inc.
East Texas Alarm, Inc.
Gillian Brasfield
Mr. & Mrs. William Sheehy
Shirley & David Lake
Suzanne & Scott Myers
Supporter
Beth & Andy Guinn
Cagle Auto Group
Claire & Leonard Leifer
Dorothy Gayle Simpson
Dr. & Mrs. Bill Starling
Janie & Paul Menegay
JoAnn Simons
Karen & Tone Lester
Linda & Gerald Shamburger
Linda Rowe-State Farm Insurance
Margo Adams
Mildred H. Grinstead
Pat & Andrew Quiroz
Sherrill Echols
Suzanne & Brad Curtis
Toni S. Hibbs
Traci Kenner
Young Living Essential Oils- Amy Meads
41st Anniversary
Latta, Kay & Paul
Sponsorship Packet