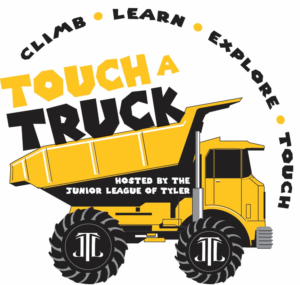 Touch-A-Truck 2022 is April 15,2023
What child doesn't love to Climb. Learn. Explore. Touch?!
Touch A Truck provides
the unique opportunity for children to
explore vehicles of all types, including
public service, emergency, utility,
construction, landscaping, transportation,
delivery, and just cool trucks – all in one place!
Children will be allowed to touch
their favorite vehicles, get behind the
wheel, and meet the people who help
build, protect, and serve our community.
Crafts, games, and food trucks
will also be part of the day's activities.
April 15, 2023 . 10am – 2 pm • $5 per person/$20 max per family
Green Acres Baptist Church  1607 Troup Hwy. Tyler, TX 75701
TAT Classroom sponsorship form