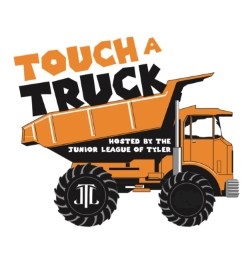 Touch A Truck is a family-friendly, hands-on experience that allows children the opportunity to meet the people who build, protect and serve our community, as well as explore the trucks, machinery, and vehicles that they use in their day-to-day jobs. Most children are not given the opportunities to engage with our community leaders and their vehicles in a fun way, yet Touch A Truck offers this experience in a safe and secure environment.
Want to be a part of Touch A Truck? We are looking for sponsors with trucks, vehicles and heavy machinery to join us for a day of fun and learning! Please contact us at 903-595-5426 to see how you can help!
Additional details about Touch A Truck 2019 coming soon!